Cyber and IP Assurance
With the technology sector seeing massive growth and investment in recent years there is an increase in the need and desire of technology companies to insure themselves against a number of scenarios specific to software development where open source software components are part of the development cycle.
Cybersecurity
            Internal coverage for "business interruption" losses if their internal systems are attacked
            Indemnifying customers from issues caused by security vulnerabilities in the software code supplied to their customers
Intellectual Property 
           Theft of their Intellectual Property
           Intellectual Property violations where software developers have used 3rd partly components and breach IP/licensing obligations
Inadequate policies and expensive premiums are keeping many organisations from buying Cyber and IP insurance. However coverage in this areas is improving and becoming more feasible for companies to take out this type of cover.
In order to help technology companies who develop software to lower insurance premiums Source Code Control Limited have developed a Cyber and IP Assurance Service.  There are two levels to the service:
Cyber and IP Assurance Review
An independent assessment and validation of what policies and processes are in place to manage risk in software development.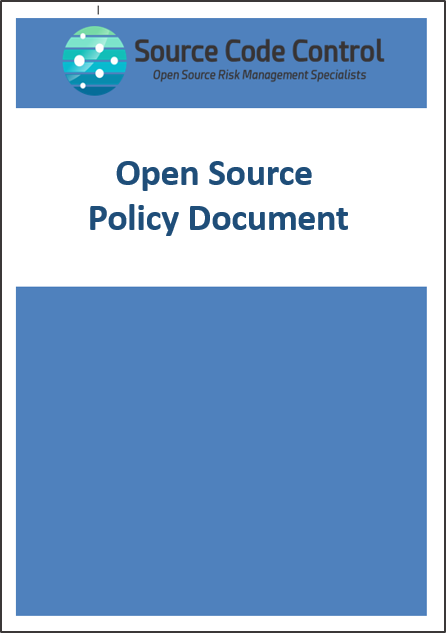 Who are the management stakeholders? 
 What is the risk management strategy?
 What does the policy cover?

 IP and Licensing
 Security vulnerability management
 Quality control
For more information about open source software policies see Link...
---
Cyber and IP Assurance Services
If a technology organisations currently does not have business processes in place to manage risk in software development, Source Code Control's Cyber and IP Assurance Service will provide the tools, training and resources to implement a continuous compliance program which will include:
           Training - How to implement professional management of open source software (for more information see Link...)
 Open source software policy creation (for more information see Link...)
 Processes to manage and mitigate risk in open source software development

 IP and licence compliance
 Security vulnerability management
 Operational risk

 Business reporting

 Summarised risk report

current risk exposure in software applications

 Licence compliance issues
 Security vulnerabilities 
 Service and maintenance levels
 How long to fix issues?
 Meeting the service levels defined in the open source software policy

The business reporting can be shared with insurers as demonstrable proof of the proactive steps being taken to manage risk in software
---
Intangible IP and Trade Secret Management Risk
Source code control can go beyond looking at software and also offer service to help companies manage broad intangible IP risk and also in light of recent EU and US legislation around the requirements of companies to manage trade secrets we can offer a Trade Secret Asset Management Service for more information see Link...